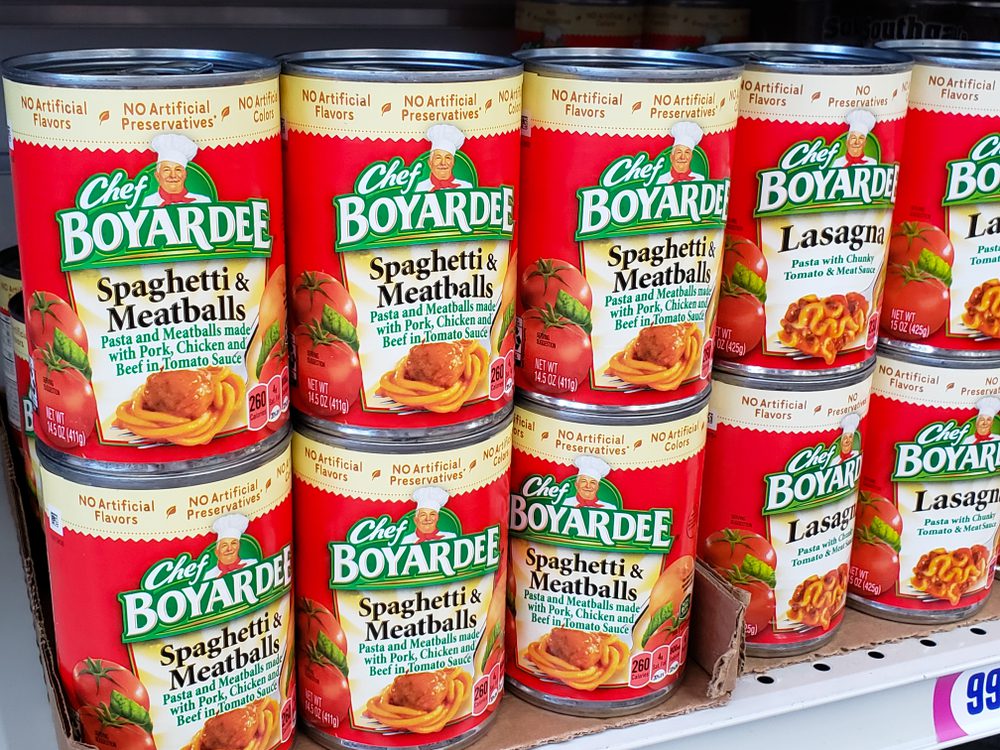 Chef Boyardee JUMBO Spaghetti & Meatballs
You've probably never considered that spaghetti and meatballs can come with 8 grams of sugar. Neither did we. But thanks to Chef Boyardee adding high fructose corn syrup to their sauce, this is possible. But that's not the only problem when it comes to this canned food.
It's true, it has a huge amount of protein, but not from the actual meat in the meatballs, but from the soy protein concentrate. And unlike a protein isolate, protein concentrate has more of the nutrients that are found in soy, which means it's more likely to have traces of the carcinogen-containing pesticides that are used in some soy production.