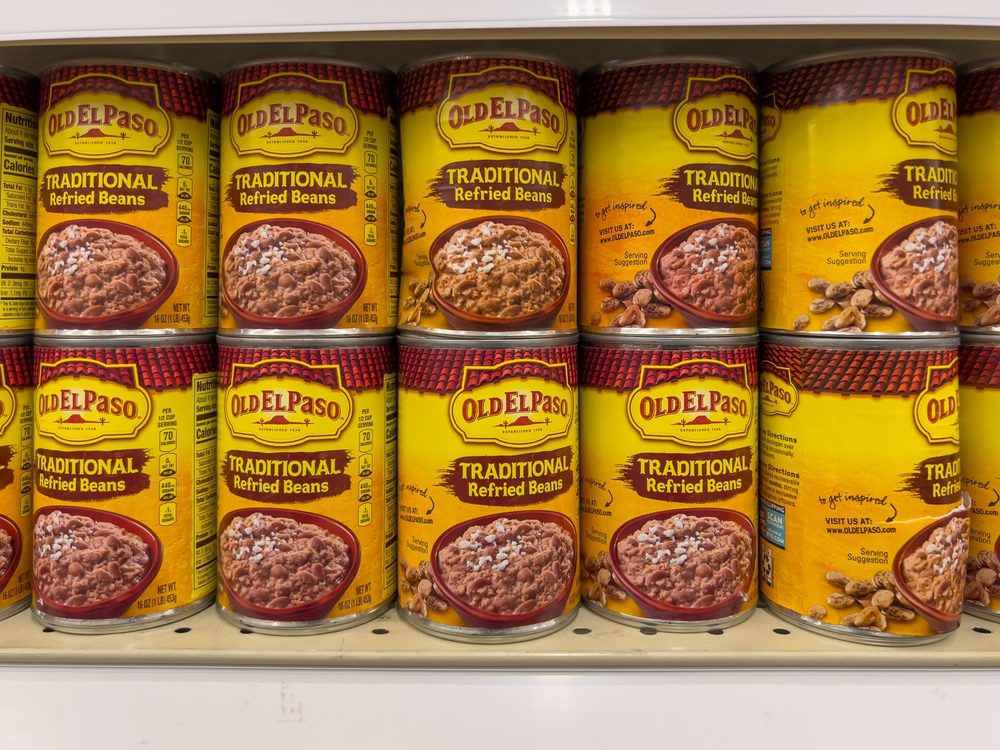 Old El Paso Traditional Refried Beans
Beans are very good for your heart until you add hydrogenated lard to them. It's high in saturated fats and even potentially contaminated with artery-clogging trans fats, so try keeping them away from your grocery list.
Even better, try replacing them with the vegetarian version from Amy's that is heart-friendly, as it has 250 fewer milligrams of sodium. The nutritional value for Amy's Vegetarian Organic Refried Beans for half a cup (130g) is 140 calories, 3 g fat (0 g saturated fat), 190 mg sodium, 22 g carbs (6 g fiber, 1 gram sugar), 7 grams of protein. Not so bad!