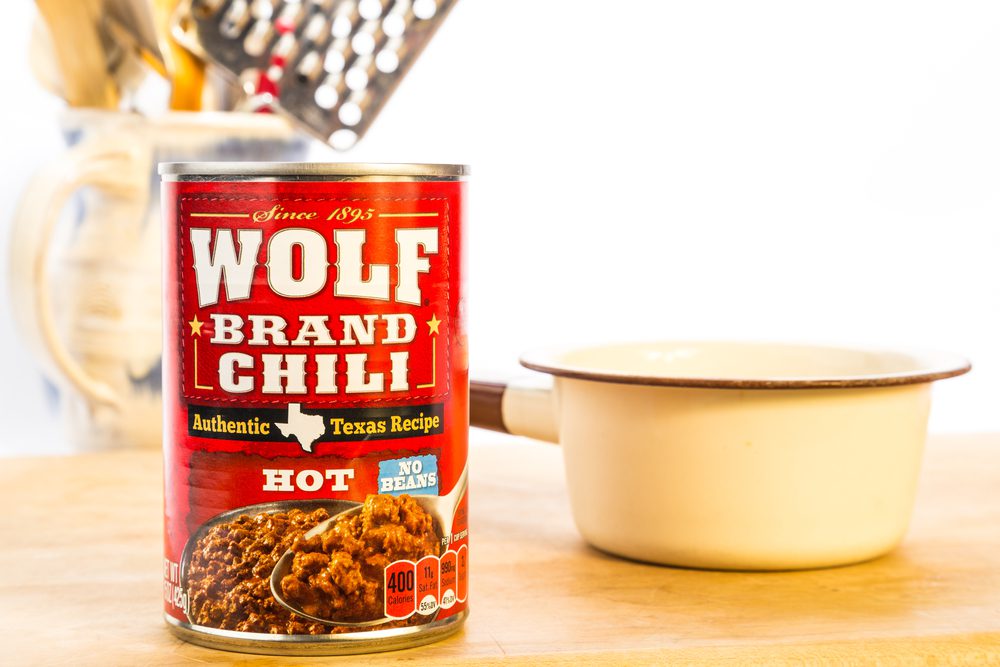 Wolf Brand Chili With Beans Authentic Texas Recipes
Unfortunately, Wolf Brand's chili doesn't deserve to be in your pantry, as it racks up nearly 1,000 milligrams of sodium for 1 cup of serving, and manages to be one of the few soups that have any artery-clogging trans-fat.
So try to cut back on those calories, 12 grams of fat, and those 4 grams of saturated fat, and pick up a similar, but way better option, which is Campbell's Chunky Chili With Bean Roadhouse! For 1 cup, you'll have 240 calories, 7 g fat (3 grams of saturated fat), 870 mg of sodium, 30 grams of carbs ( 7g fiber, 5g sugar), and 14 grams of protein!