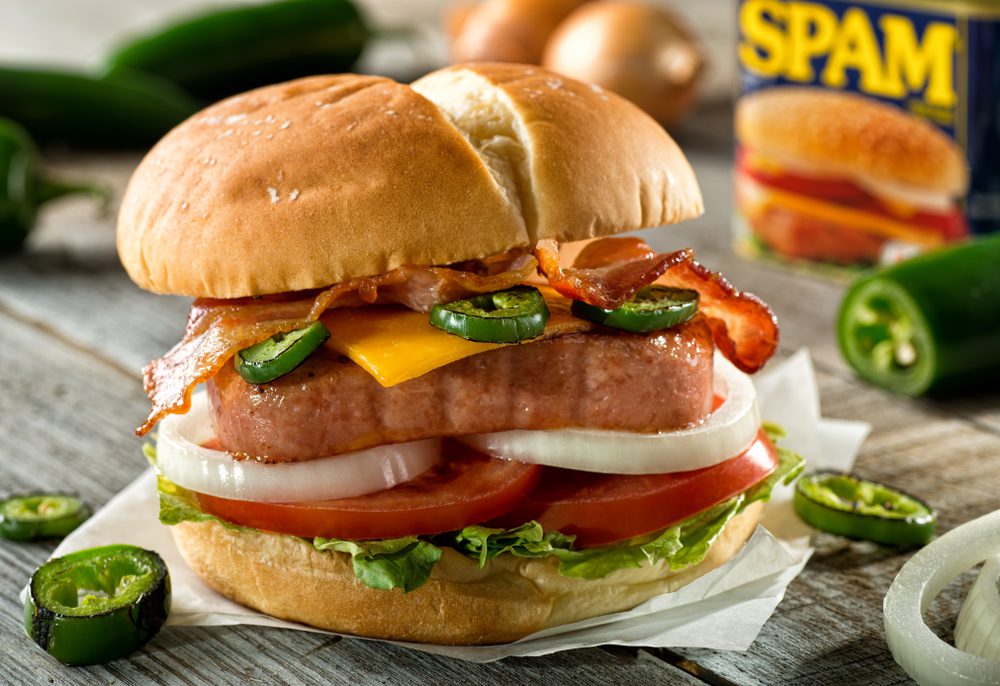 Spam with CHEESE
While Spam might seem a bit gross, it's made with decent ingredients, like pork, salt, water, potato starch, sugar, and sodium nitrite. Unlike Spam with CHEESE, which is dyed with artificial colors and is LOADED with sodium phosphates.
Yes, it's true, low levels of phosphates are actually necessary for your overall health, but when you eat them in excess, there are studies that show how it accelerates aging. Processed meats and fast food are both extremely rich in phosphates. So if you can lay off this canned food, please try to do so. Instead, try going for SPAM Classic, which is way better.
If you enjoyed reading this article, we also recommend reading: 11 Cheap and Fast Dinners to Help With Weight Loss.