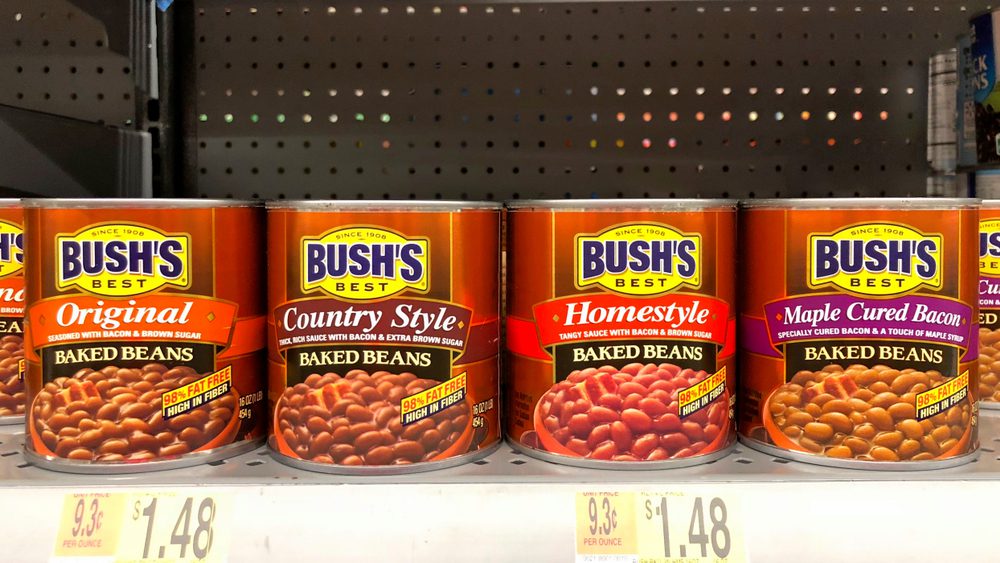 Bush's Best Brown Sugar Hickory Baked Beans
These canned beans have the sugar equivalent of FOUR OREOS! Even worse, Bush's are known to artificially color their beans with a caramel color, which is a food additive that is known to be a potential carcinogen. It's called 4-methylimidazole.
And even though it's still unconfirmed in some human studies, it's best if you avoid any products that have this additive, as it has 0 nutritive benefits whatsoever. Instead, you could try Amy's pleasantly-sweet baked beans, as they have a fraction of the sodium and sugar and 0 of those nasty additives. I don't know, in my opinion, it's way better!