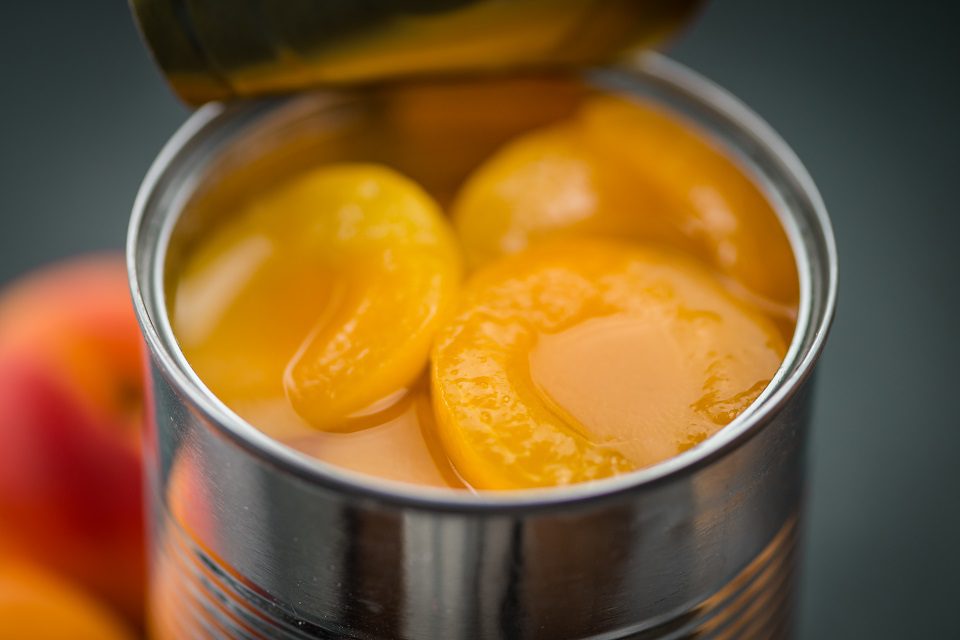 Del Monte Sliced Peaches
If you remember eating these as a kid, we bet you didn't know that they're soaking in water, high fructose corn syrup, corn syrup, AND sugar! Just imagine that marinating in this sweet combination, only half a cup of these peaches racks up 21 grams of sugar.
And as the USDA Nutrient Database has mentioned, the same half a cup of natural peach slices would have only 7 grams of sugar. That equals 28% of the recommended daily limit of any added sugars. So, if these numbers scare you and you want to cut back on the sweet stuff and pick up the "Lite" can, it would be better.